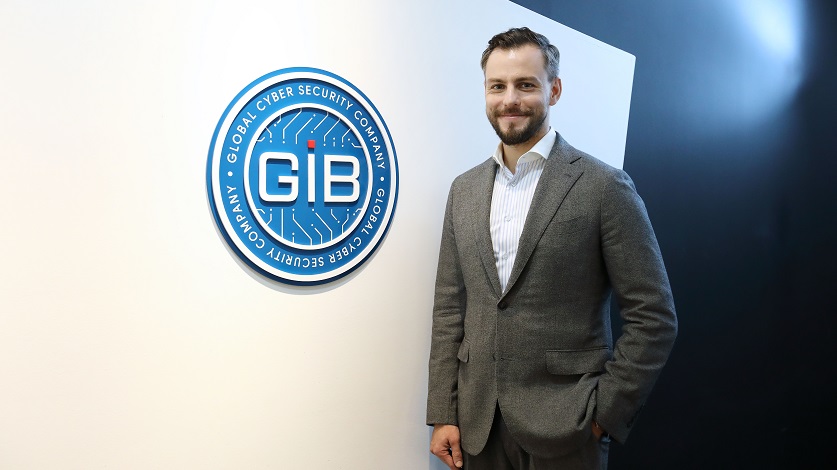 In a digitally connected world, where cybercrimes are getting increasingly sophisticated, the need for cybersecurity is at an all-time high.

JTC's Punggol Digital District (PDD), Singapore's first smart business district, is poised to become a "living lab" for cybersecurity – where new ideas are tested and implemented.

Meet Singapore's newest cybersecurity testing platform and its developers
Contributing to this vision is the PDD Cyberpolygon Sandzone. Developed by Singapore-based cybersecurity firm Group-IB, in collaboration with the Singapore Institute of Technology (SIT), the platform is a centralised cybersecurity system that allows the stress testing of applications, solutions and even systems against cyberthreats. The robustness of cybersecurity solutions can also be tested and refined here.
The architecture of the PDD Cyberpolygon Sandzone. Photo credit: Group-IB
"Over the years, we have accumulated in-depth knowledge about real-life attacks on the networks of ordinary users and enterprises. And we're putting all this knowledge into the platform for people and businesses here to utilise," explains Mr Ilya Sachkov, Group-IB's founder and CEO. The organisation currently protects over 450 enterprises in over 60 countries.

Expanding possibilities for cybersecurity and other technology firms
What does all this mean for PDD's community, on a day-to-day basis?

From industry to academia, everyone in the district will be able to test their cybersecurity solutions within the PDD Cyberpolygon Sandzone. Take for example: if a student team has written their own vulnerability scanner or if a start-up releases a new Web Application Firewall, they can first stress test it and check for possible flaws within the platform. These capabilities are especially useful for start-ups and early stage businesses that may otherwise not have the resources to quickly and cost-effectively test their solutions before releasing them.

And in the spirit of collaboration, ideas that are born here will be made available to everyone in the community. For example, developers of smart city solutions can use the data gathered to explore possible cyberthreats to smart cities and use that valuable knowledge to design better, more robust solutions.

The reach of these ideas can permeate virtually every digital sector, especially as cybersecurity is a crucial element of every solution in the digital realm.

Nurturing industry collaborations to advance cybersecurity in Singapore
Besides the PDD Cyberpolygon Sandzone, Group-IB is collaborating with the Cyber Security Agency of Singapore (CSA), JTC, SIT and industry associations such as Division Zero (Div0) to build interest in cybersecurity. This will allow the country to develop a talent pool ready to take on new cybersecurity roles that will be created in the coming years.

One initiative that has emerged from these collaborations is the PDD Connecting Smartness — Bug Bounty 1.0 programme. The competition gives participants — especially students from SIT — the opportunity to test their hacking skills by identifying bugs or vulnerabilities in real-world systems. Winning students are offered internships at Group-IB, where they can further develop their cybersecurity skills alongside experienced industry professionals who have previously worked with students from NUS, NTU, SMU, ITE, and Ngee Ann Polytechnic.

And to ensure the competition runs fairly and smoothly (and that competitors stay within the rules of the competition), the cybersecurity company's Computer Emergency Response Team (CERT-GIB) plays the vital role of securing the platform by making sure that competitors do not attack networks outside the programme and that they do not impede or hinder the participation of other participants.

The partnership between Group-IB and SIT will also see the connection of the university's "living lab" project — a campus-wide smart sensor network of over 10,000 sensors that collects data like human presence, temperature and ambient light — to the PDD Cyberpolygon Sandzone, which will link the network of virtual machines to existing hardware. The connection will enrich both the living lab and the platform, as well as the smart district community, who will gain access to 'real life' data that can be applied to their own solutions. To detect any threats at the network level, Group-IB's Threat Hunting Framework Sensor will be installed to analyse the network traffic and detect threats and infected hosts.

Fostering the next generation of cybercrime fighters
The organisation is also working with leading universities in Singapore to jointly develop a cybersecurity curriculum in the fields of digital forensics, threat hunting and cyber investigations. It will offer students hands-on sessions, during which they can apply their theoretical knowledge to solve real-life cybersecurity incidents. Group-IB's approach is to encourage students to apply their knowledge in real-world situations, by providing students with access to the company's solutions and monitoring systems, where they can experience identifying and hunting for cyber threats in real life.

"We plan on leveraging PDD's uniquely innovative environment to raise more cybersecurity professionals in Singapore – professionals who will form the next generation of cybercrime fighters in the nation for Singapore," says Mr Sachkov.