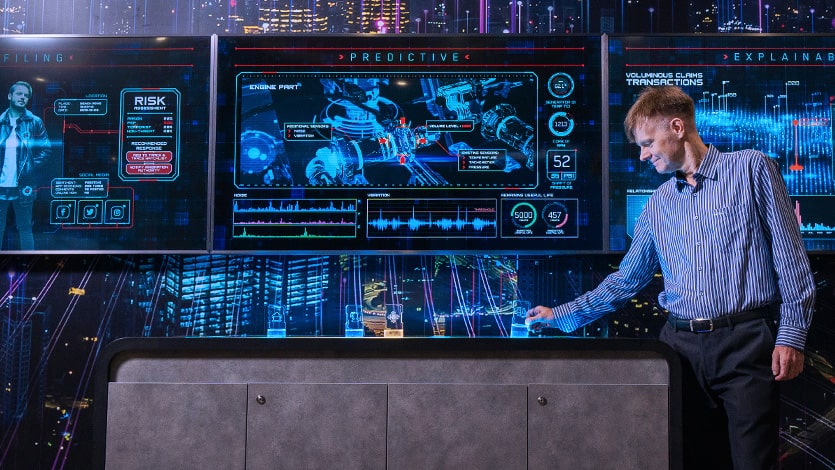 Imagine yourself as an employee, heading to work at Punggol Digital District (PDD).
You walk into your building, and the lift automatically brings you to the floor of your office. When you reach your desk, the air-conditioning and lights are adjusted to the way you like them, and your morning coffee all prepared for you. All these without you even lifting a finger.
This is exactly how Mr Ulf Pettersson, Chief Technical Officer at Info-Software Systems, Electronics, ST Engineering, envisions the smart district to be like when it opens in 2023.
Such advanced technology will be possible thanks to the design and deployment of an Open Digital Platform (ODP). A joint partnership between JTC and ST Engineering, the ODP will connect various digital subsystems within the district, from building management to access control and energy optimisation.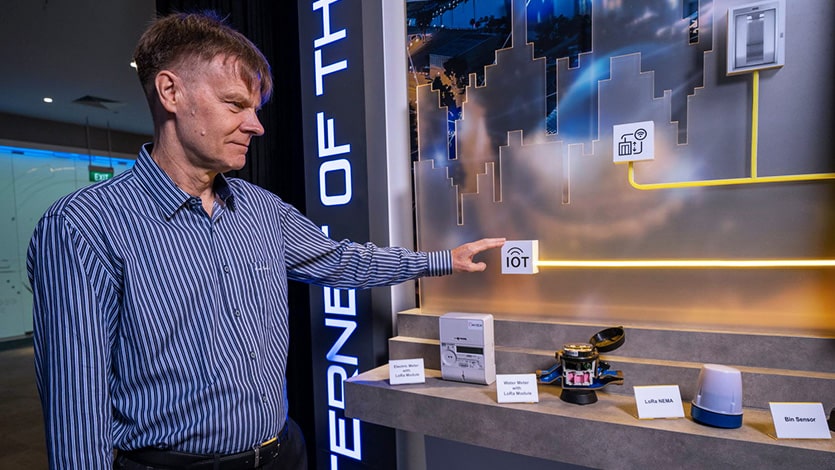 At present, these subsystems tend to operate in silos," explains Mr Petterson. "The ODP will be an underlying platform that connects everything and allows different systems to become integrated. This way, you can see what's happening across the entire estate."
To this project, Mr Petterson adds that ST Engineering contributes technological expertise, as well as vast experience accumulated from having worked on more than 700 smart city projects across 130 cities around the world.
But figures aside, he stresses that what is most important is connecting technology with human elements. "When we make things smart, it's ultimately to benefit people," he says. "The end goal is to increase efficiency and make tasks and workflow more seamless."
For example, the system will make it easier for workers to organise a meeting by automatically sending a signal to relevant systems to prepare the meeting room, and notifying participants when everyone has arrived.
Cleaners working at PDD can also look forward to being more efficient – with technology that can detect when toilets are dirty and need to be cleaned, workers do not have to walk the ground as much and can operate more efficiently. If someone spills coffee on the floor, video analytics could also detect it and allow for immediate action.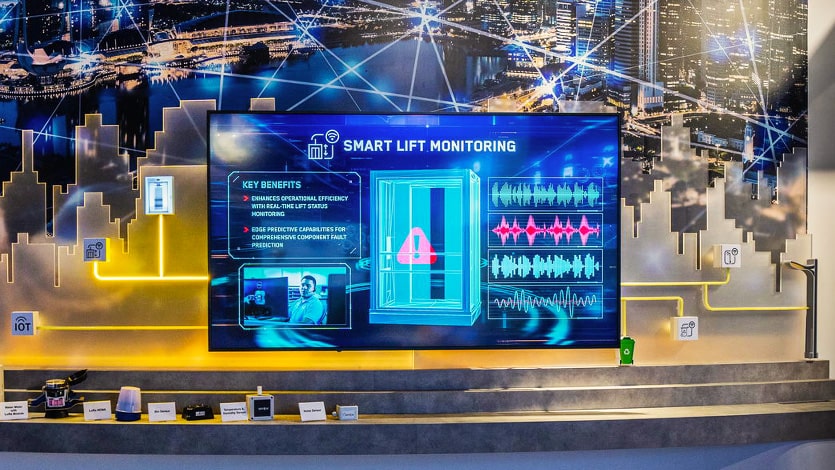 "We are also hoping to employ predictive analytics to allow preventive maintenance of equipment," says Mr Petterson. "For example, installing lift sensors that detect abnormalities, so that lifts can be fixed before they break down."
Another exciting aspect of the ODP is the possibility of a Living Lab − an experimental environment for anyone to test their solutions before implementation.
On possible security concerns that come with such experimentation, Mr Petterson emphasises that the Living Lab would be a restricted space to prevent the exposure of sensitive data. Operations will also be in accordance with national cybersecurity guidelines, to ensure that personal data remains secure.
The lab would utilise a digital twin technology − a dynamic model that simulates the actual operating environment of the equipment and processes being tested.
"For instance, someone could test whether they should send all their lifts to the ground floor at the same time if hosting an event," elaborates Mr Petterson. "They can see all the data from their experiment in a desensitised manner, and if something goes wrong it only happens in the lab."
Besides catering to people working in PDD, there are also plans for the ODP to benefit other groups and institutions. "The idea is that research institutes, universities and schools could also download data for use in their own research," says Mr Petterson. "They will be able to utilise the Living Lab, or subscribe to real-time data to learn about what's happening in the district."
With such ambitious plans, Mr Petterson is optimistic that JTC's partnership with ST Engineering will help the project gain momentum.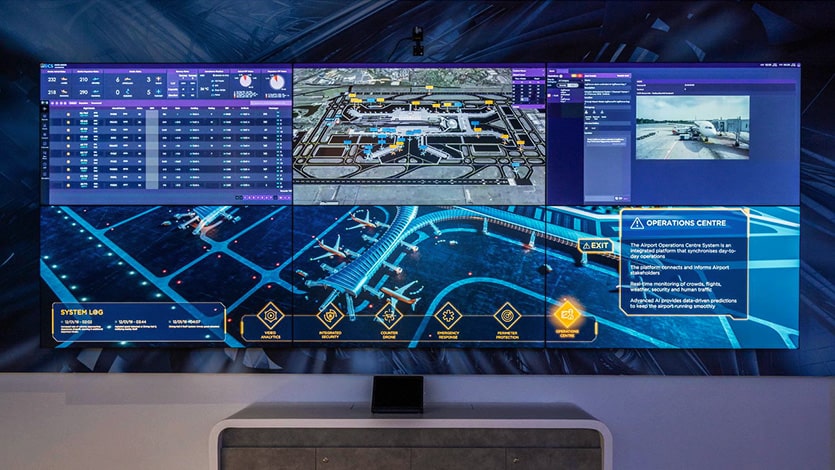 One advantage is that PDD is a ground-up project without existing constraints, so new technology and systems can be conceptualised from the start, says Mr Petterson. "This allows for lots of open discussion and we can throw out ideas and innovate freely."
He adds, "It's been great to work in a partnership mode with JTC, rather than a customer-supplier relationship. I hope that the spirit of innovation we have started will continue, and I think this will be a really exciting project!"
On a wider scale, Mr Petterson hopes that the ODP at PDD will become a model for other smart districts in Singapore and around the world.
"There are currently many smart city projects in operation with smart toilets, smart lamp posts or smart dustbins," says Mr Petterson. "The ODP is a grand initiative that cuts across every system: indoor and outdoor lighting, building management, escalators, toilets, car parks and the like. We're trying to make everything happen at the same time, bringing technology to a whole new level."