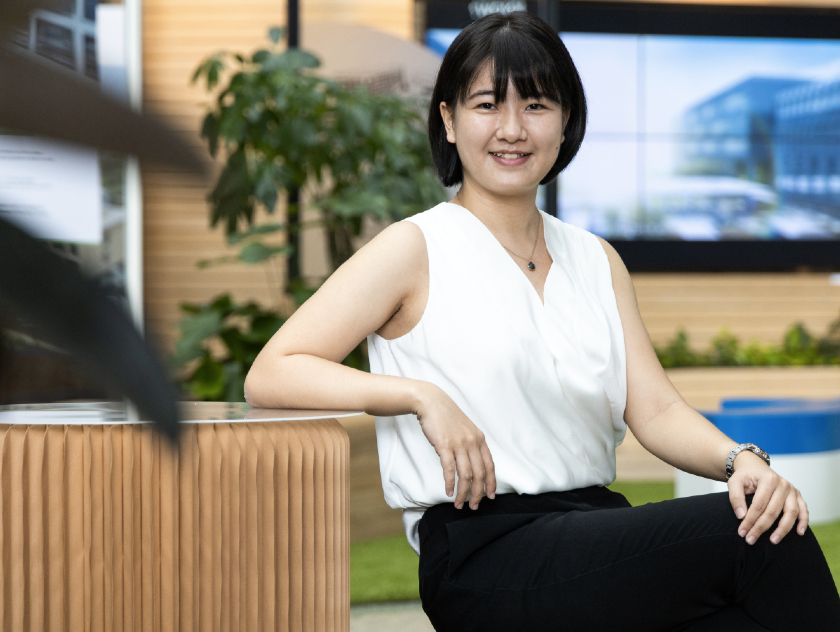 With digitalisation continuing to shape the global economy, cities around the world are leveraging technology to transform and drive economic growth.

Singapore is no exception. Since 2019, the country has taken the top spot in the annual IMD-SUTD Smart City Index. Through its Smart Nation initiative, Singapore has identified "strategic national projects to drive the adoption of digital and smart technologies".

Some of these efforts will coalesce around Punggol Digital District (PDD), Singapore's first tech-enabled and sustainable smart district. And powering the district is the Open Digital Platform — an ambitious smart estate operating system (OS) that fully integrates the digital infrastructure and smart technologies which keep PDD running.

What value will technologies such as Artificial Intelligence (AI) and Internet of Things (IoT) bring to smart cities? Shermaine Wong, team lead for AI and machine learning (ML) at JTC's Smart District Division, shares her insights.


What's so special about the ODP and how does it work?
Wong: With the ODP in place, PDD sets the stage for users and visitors to experience Singapore's Smart Nation vision. The ODP boasts digital twin, command, control and communications (C3), and AI/ML capabilities. These allow data to be collected, visualised, and analysed.

We are putting in a smart ecosystem at the estate level comprising five different layers. The first layer is the digital infrastructure for fixed and wireless communication, IoT network, sensors and devices, and the physical integrated estate operations centre. This sets the stage for us to collect and stream real-time data.

The second is the 3D digital twin of the real world that takes in and displays real-time sensor and operations data from the various smart systems for building management, smart grid, smart parking, and so on. Next comes the third layer – the C3 digital platform that allows us to visualise all the connected smart systems within a single view and gives us an option to control and actuate these systems.

The fourth layer is the enablement of smart use cases to achieve energy optimisation, manpower savings and enhanced lived experiences, using AI, ML, modelling, and simulation.

The fifth layer is the interoperable platform that allows for other stakeholders to plug into the ODP to obtain curated data. Entrepreneurs, businesses, and start-ups can also provide new service delivery concepts built upon the ODP to improve people's lives.


It is practically impossible for one team to build all the use cases for an estate. How does the ODP facilitate ecosystem collaborations?

Drawing parallels to a smartphone's OS, the ODP provides an open standard multiprotocol middleware layer that allows interoperability between different systems. Each vertical is only integrated with the ODP once, which then allows it to "speak" to other systems easily. From an ecosystem partner point of view, this will help to reduce integration costs as one can connect to existing partners via the ODP without having to form separate connections with each individual ecosystem partner.

The ODP's AI/ML capabilities also allow for connected intelligence within the district. As the ODP brings in data from all these different systems for holistic analysis of the district, decision management can be enhanced. At the same time, we are also using AI/ML to achieve energy and resource savings.

What's more, the ODP is built using a microservice architecture so other AI/ML players can plug and play their models into the ODP, and curated data can be provided to them via the ODP to facilitate the development of their own applications, products or services on top of the ODP.


Given that PDD is not operational yet, how do you address the issue of not having real systems or data to work on when planning for smart use cases at PDD?

For us, we are working around this issue by starting the process of obtaining more data. We are now using the JTC Summit building as a testbed. We have onboarded and are collecting data from vertical systems such as the building management system, lifts, and doors.

We have also engaged with subject matter experts to tap their domain knowledge regarding these systems and are using this knowledge to inform our AI/ML models. We are also requesting for sandboxes of the systems that we will be deploying at PDD, as well as simulated data based on historical data that vendors have collected from their other systems. This will allow us to understand firsthand the types of data and building systems that we will be dealing with when PDD opens.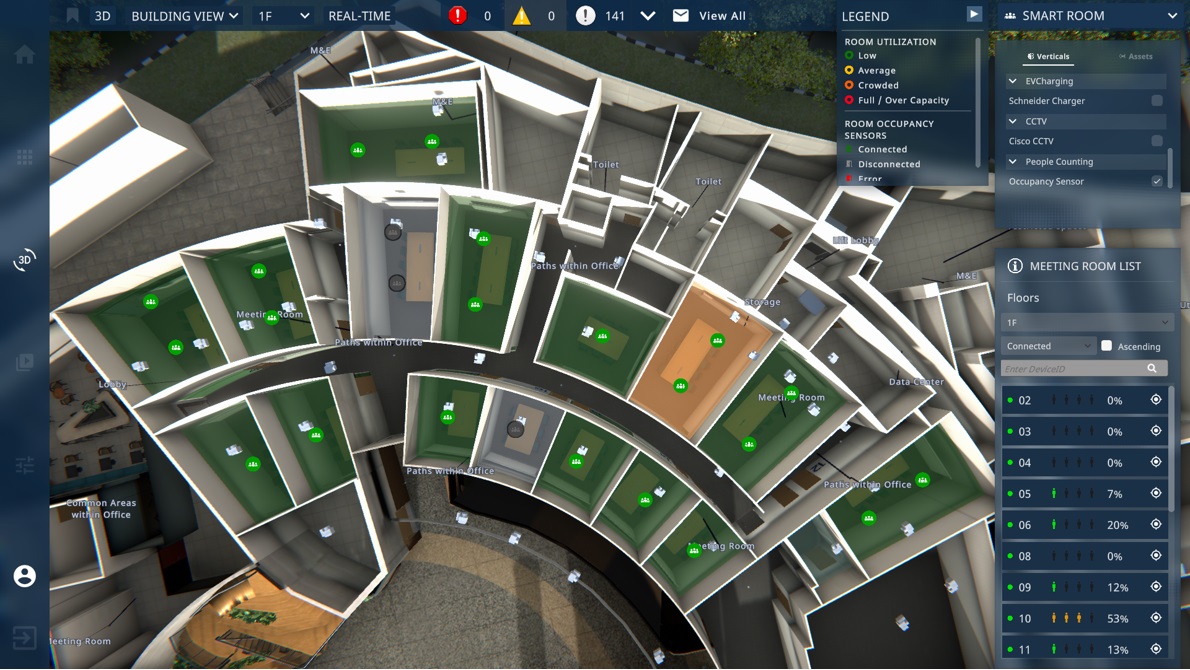 The ODP offers information about the various estate management systems easily, including the usage of facilities.

Geospatial technologies play a major role in smart cities. How can we implement analytics use cases based on geospatial data or layers?

Geographical Information Systems (GIS) play a major role in smart estates and cities as it helps to represent cities by overlaying their data visually on a map, making the data more relatable and interpretable.

Geospatial analytics can be used in a smart district to understand human mobility patterns. For example, if we can plot out the trajectories of our movements through the district, we can better understand how people use the paths and community spaces. This then allows us to plan dynamically and make changes to the ways certain shortcuts or cycling paths in the district are designed.

Additionally, with geospatial analytics, we can track and analyse material flows to learn more about spatial mobility patterns, or identify last-mile goods delivery hotspots. By overlaying other geospatial information such as carpark availability, we can determine whether there are sufficient lots for delivery drivers or if we can install a parcel collection point to alleviate the situation.


Lastly, why do you think having a smart estate OS like the ODP is important to the growth of smart cities?

In the past decade, we have seen so many innovations in fields such as mobility, municipality services, and healthcare. From ride-hailing services to telemedicine, these have improved how we work, live, play, and learn.

However, neither the public nor the private sector can build smart cities alone. Hence, it is important to have a smart city ecosystem where different stakeholders can come together to form partnerships and build on our respective strengths. Such an ecosystem requires not only cooperation, but also technical compatibility among the stakeholders. Setting industry standards and having open and interoperable interfaces will lessen the barriers in progressing towards a unified smart city.

At JTC Summit, we have a couple of mobile applications that allow people to interact with the systems that the ODP is linked to. For example, room cooling or food delivery requests can be made via these mobile applications to the respective air-conditioning systems or autonomous delivery robots in the building. These can be made possible by ODP providing APIs to these applications.

In the same vein, we can allow the community at PDD or our other smart estates to build upon the ODP to develop such applications in the future. With a neutral and open platform like the ODP, we can empower people and communities to tap into the power of technology and open data to make our environments smarter, more liveable, and sustainable.