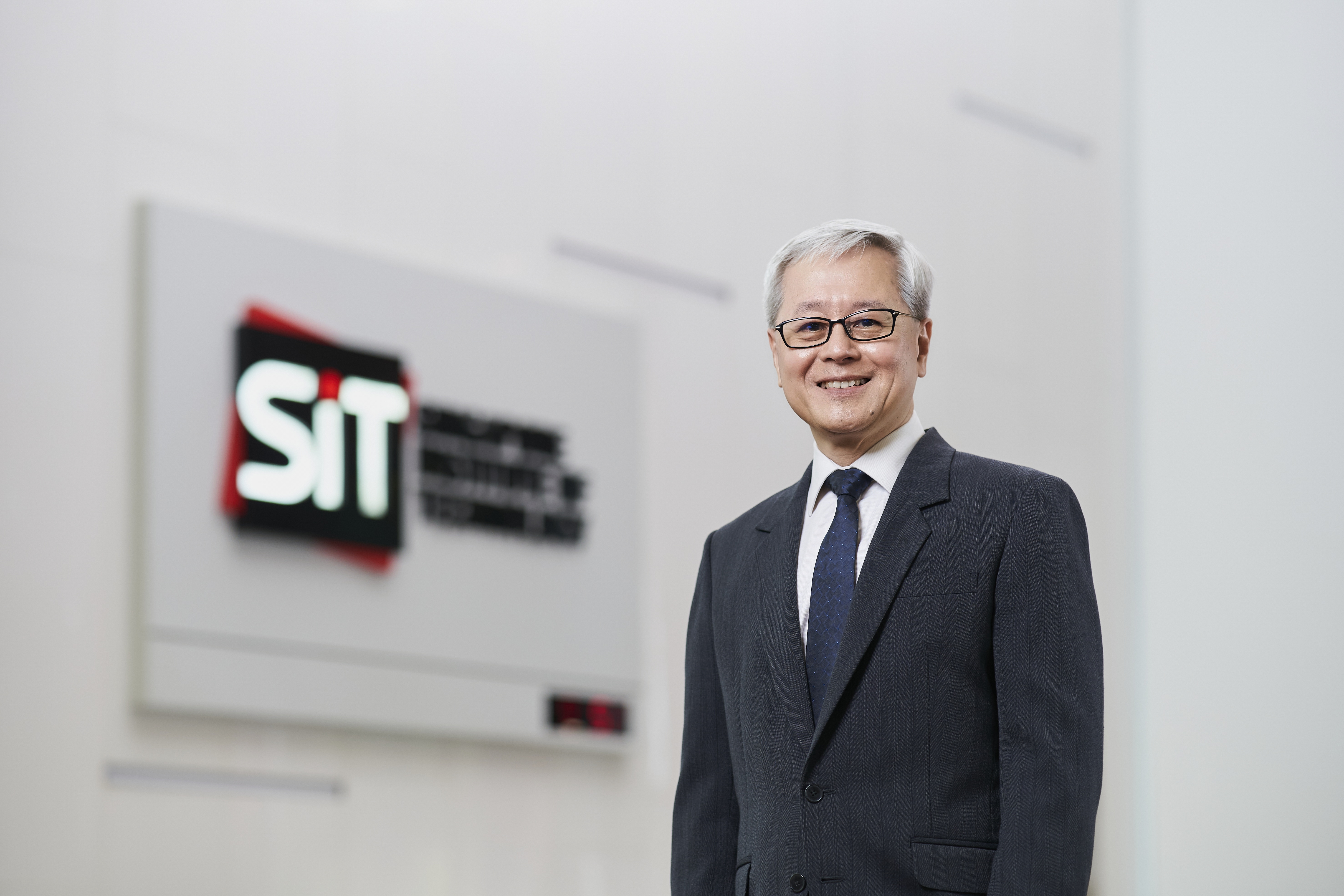 Professor Chua Kee Chaing, President, Singapore Institute of Technology (SIT). Photo credit: SIT
As the country's first university of applied learning, Singapore Institute of Technology's (SIT) pedagogy is not just the conventional blend of lectures and laboratory-based research. Its industry-relevant degree programmes are anchored on authentic learning and experimentation in real-world environments. In the programmes, students work on problems and create solutions that address pressing industry needs.
JTC's Punggol Digital District (PDD) thus makes an ideal campus location for SIT to fully implement its applied learning pedagogy. Home to renowned and upcoming technology players, the district serves as a seedbed of daring ideas and ground-breaking research and development (R&D). Being nestled in this community of established tech companies and start-ups means that SIT's students and faculty can keep pace with the latest industry happenings, and even be fresh pairs of eyes, providing inputs that could overcome bottlenecks and birth breakthroughs.
And the benefits of this co-location go both ways. Whenever company personnel need innovative ideas or wish to reskill or upskill their workers, they can stroll across the walkway and tap into the university's resources through research collaborations or pick the brains of academic staff with deep expertise and experience across various industries and disciplines. Their staff can also participate in many upskilling programmes to support industry workforce transformation.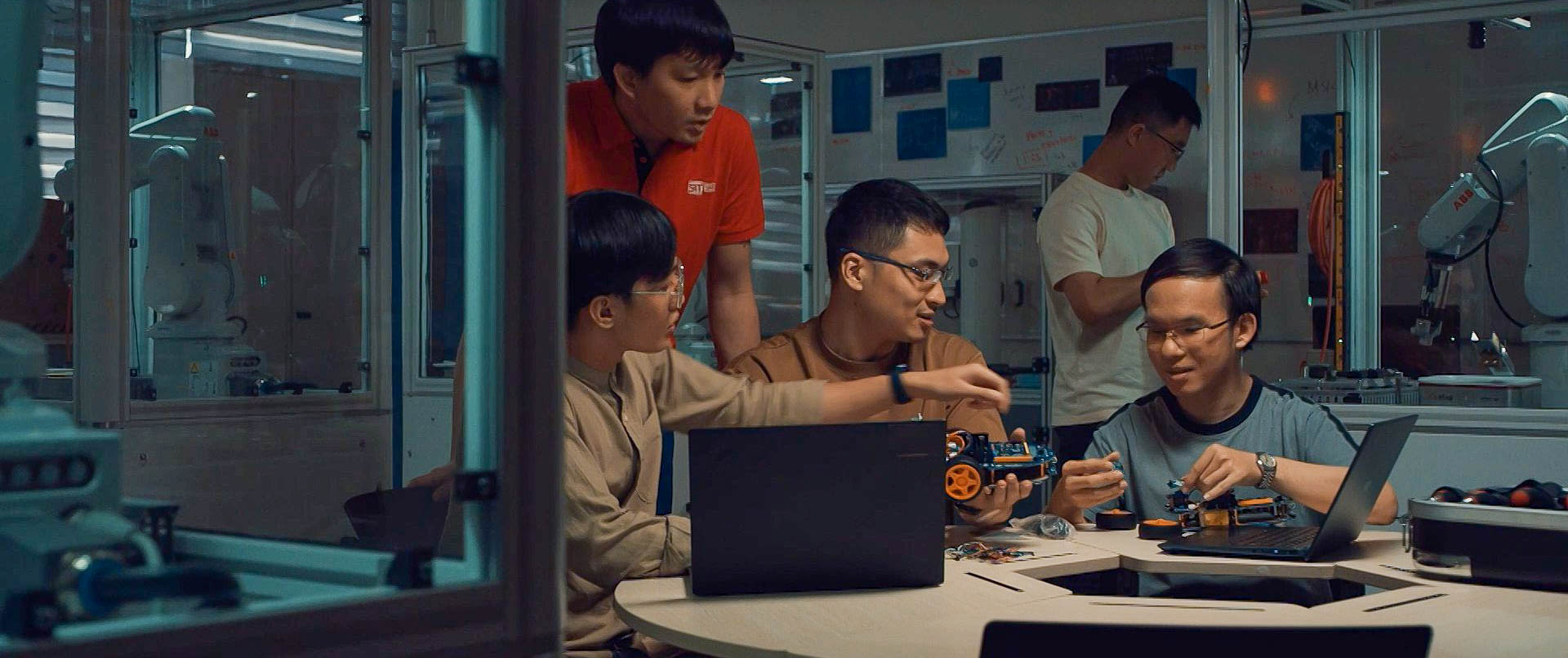 At SIT's upcoming campus @ PDD, businesses can look forward to a collaborative environment that fosters industry-academia partnerships.
Furthermore, PDD is backed by a smart estate management system called the Open Digital Platform (ODP), a key component of which is a digital twin. Streams of district-level data are fed to the cyber-physical replica of PDD, making it a living lab where companies can test-bed their solutions with zero risks. SIT students can partner with these companies to co-engineer applications in emerging sectors such as artificial intelligence, robotics, blockchain, cybersecurity, and smart living.
"Living Labs are a strategic imperative to SIT. It is a way to embody our education and research focus — moving away from lectures and lab-based research and towards authentic learning and experimentation in a real-life environment. Whether within SIT's facilities or in partnership with PDD, living labs provide an opportunity for SIT and industry partners to develop and showcase new business models, jobs, investments, and partnerships," says SIT President Professor Chua Kee Chaing. "At the same time, projects rolled out via the PDD living lab programme will provide new insights for government agencies to develop technical and policy frameworks to support the adoption of innovations."
Learning beyond the book
Well ahead of PDD's official opening in 2024, the university is already knee-deep in collaborating with industry players. One of it is dConstruct, a local start-up that prides itself on creating autonomous solutions that make robots smarter and at the same time easier to use. The two entities are looking to create self-driving robotic solutions that improve campus experiences such as last-mile delivery and smart campus management. Technologies being developed include autonomous scanning — where robots scan and construct digital twins of facilities like a campus with minimal intervention.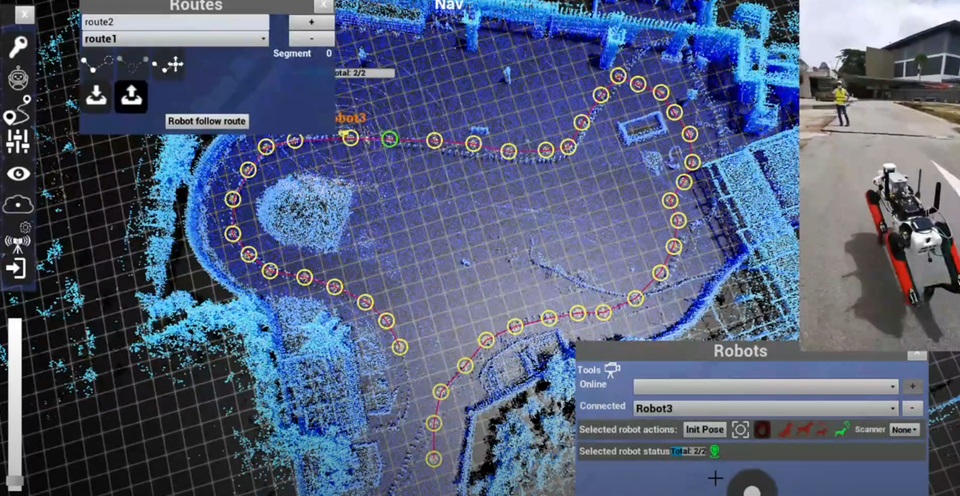 The d.ASH Autonomous Robot Digital Scanning solution was deployed at SIT@Dover to create a 3D digital scan of the campus grounds. Photo credit: SIT
By working with dConstruct's proprietary software programming tool and and agile mobile robots, SIT students will get to go beyond putting pen to paper, and craft solutions that have real-world impact.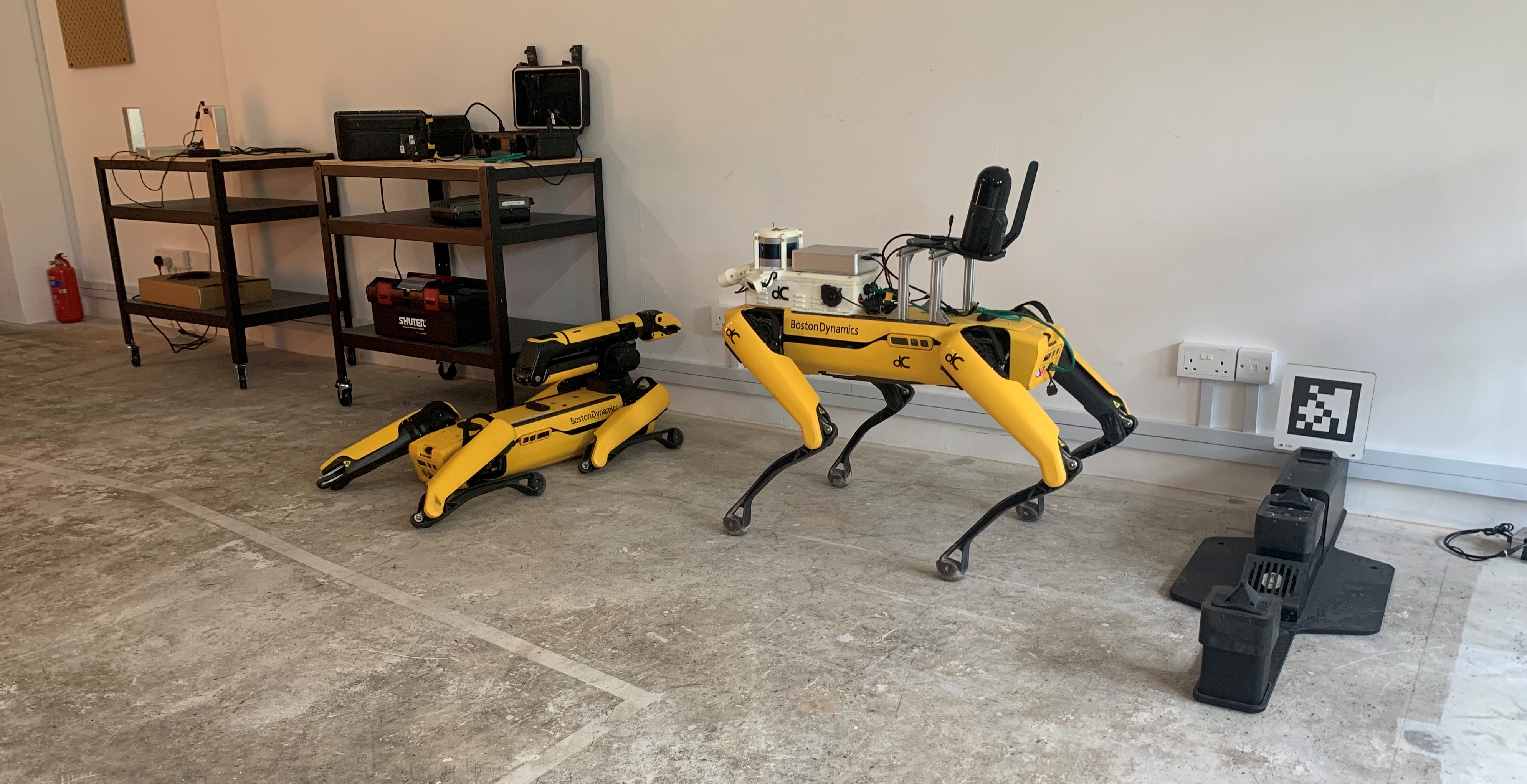 SIT students will be able to use the Spot robot to develop robotics solutions for PDD. Photo credit: SIT
Crowdsourcing ideas through joint challenges
Along with JTC and digital media company Target Media Culcreative (TMCC), SIT recently organised the "Beyond the Screen Ideation Challenge", which aimed to shape the future of communication in PDD by using digital screens to engage audiences, connect people, and form communities. The winning entry from an SIT student centres on a repository comprising a directory of nearby amenities, wayfinding, weather forecasts, and community news. There is even an entertainment function where one can play a quick game of tic-tac-toe with other users.
The other winning submission, which comes from the community, aims to utilise digital screens to help PDD's tenants and visitors keep their fingers on the pulse of environmental sustainability. Up-to-date environmental news, seasonal foods that promote sustainable eating and green tips are among the information that will be showcased on the digital bulletin. These proposals are now being considered for implementation when PDD opens.
Making industry collaborations engaging
Another successful partnership is the Bug Bounty 1.0 and 2.0 programmes, which saw participation from SIT, JTC, global cybersecurity company Group-IB, cybersecurity industry association Division Zero, and the Cybersecurity Agency of Singapore.
The programme allowed anyone working or interested in cybersecurity to test his or her hacking skills on real systems, identifying bugs and vulnerabilities, thereby enabling authentic learning.
Held over two years in July 2021 and August 2022, participants were invited to hack into two systems for the Bug Bounty programme — a smart lighting system and a mini-BMS system. It is a win-win situation: students could test their skills on real-world systems while cybersecurity companies could identify and address these vulnerabilities. System owners also benefitted from a strengthened operating system.
Facilitating learning in actual work environments
Besides collaborative initiatives, SIT also provides students and professionals with platforms to hone their skills, while also delivering benefits and results to companies in PDD that participate in these joint efforts. Its Integrated Work Study Programme (IWSP) and work-study scheme enable a mix of work and study, integrating institution-based learning with structured on-the-job training. The IWSP gives undergraduates a valuable opportunity to transition into their future jobs. For companies in PDD, these arrangements also allow them to scout for and secure talent with the skills needed to make an immediate impact on their businesses.
The living labs will also be instrumental in boosting students' work readiness. Already, one such living lab is materialising. In July 2022, ENGIE, a global leader in low carbon energy and services, signed a Memorandum of Understanding (MoU) with SIT to jointly develop a District Cooling System (DCS) Centre of Excellence.
The ENGIE-SIT District Cooling System Centre of Excellence will serve as a training ground for SIT students to learn about DCS and aspects of maintenance and energy efficiency in real-world conditions. The centre is an extension of the campus' learning environment, complementing the collaborative research in cold thermal storage, air-side cooling distribution systems and cooling load management. Students, in turn, will acquire skillsets in data-driven optimisation, DCS decarbonisation and predictive maintenance. Local work attachment and commercial DCS development opportunities with ENGIE's entities will also be offered through the IWSP.
These collaborations exemplify SIT's efforts to adapt and change in an era of disruption. And being at PDD gives it a unique advantage where it can ensure that its curriculum and research projects are relevant and support the needs of ever-evolving industries.