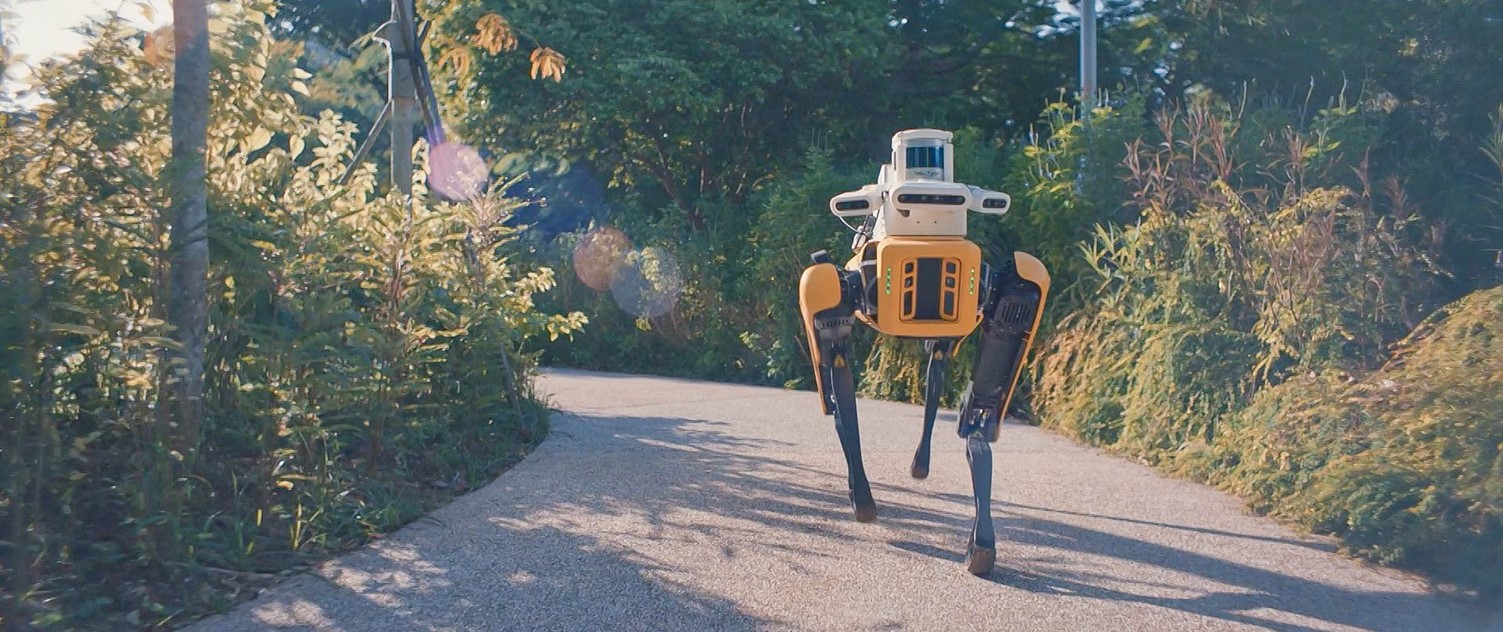 As Singapore moves towards becoming a smart nation, companies from robotics specialists to cybersecurity firms are anchoring their operations at JTC's Punggol Digital District (PDD). Stretching across 50 hectares, the district aims to nurture an ecosystem of industry players that will take smart technologies to new heights. Here's a quick look at what some of the PDD entrants are bringing to the table.
Formulating robotics solutions for the future
Remember Spot, the four-legged robot that trotted around Bishan-Ang Mo Kio Park in 2020, reminding park-goers to maintain safe social distancing? Spot comes from the labs of Boston Dynamics — a company whose goal is to develop and deploy highly mobile robots capable of tackling tough robotics challenges.

Local start-up dConstruct is partnering the Singapore Institute of Technology (SIT) on the learning and applied research of robotics systems. SIT and dConstruct have already started using autonomous robots to scan three identified levels of the SIT@NYP campus in real-time and develop a proof of concept. The next phase of the robotics scanning project will involve experimenting with DigiPen Institute of Technology to create a Virtual Campus engine. Through such collaborations, SIT students will be able to use dConstruct's robots and software programming tool to develop robotics solutions for PDD.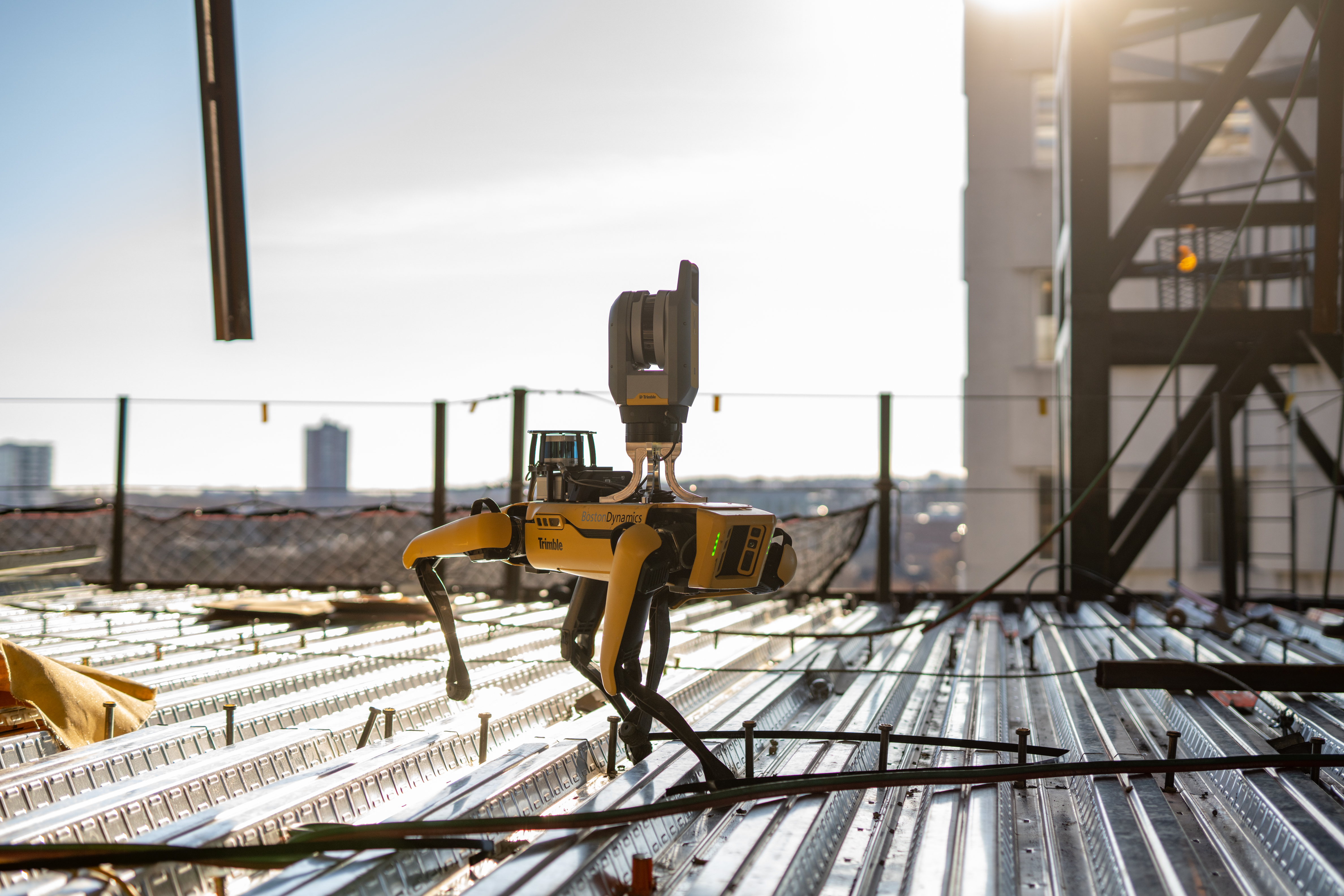 Boston Dynamics' Spot robot is designed to navigate dynamic, unstructured environments. Photo credit: Boston Dynamics
Giving more power to blockchain
If you're familiar with blockchain, chances are you've heard of Wanxiang Blockchain (WXBC). A leading name in the Asian blockchain industry, WXBC develops blockchain solutions, provides technology, capital and resources to further industrial development and business adoption in the blockchain industry. And they will be bringing their expertise to PDD.

Drawing on its experience with smart city projects in China, the company will be test-bedding new use-cases for new technologies like blockchain, IoT, AI, 5G and more at the district. And they plan to do so by tapping into the ODP — a platform that connects various digital subsystems within the district, allowing different systems to be seamlessly integrated.

"PDD will be an excellent platform to testbed new technologies, smart living solutions and other innovations that can be built on the ODP," said Mr Vincent Wang, WXBC's Executive President. "The integration of Blockchain, IoT, AI, and other adjacent technologies is important to establish an advanced energy, governance and commerce infrastructure that enables smart administration, carbon neutrality objectives and a vibrant urban economy."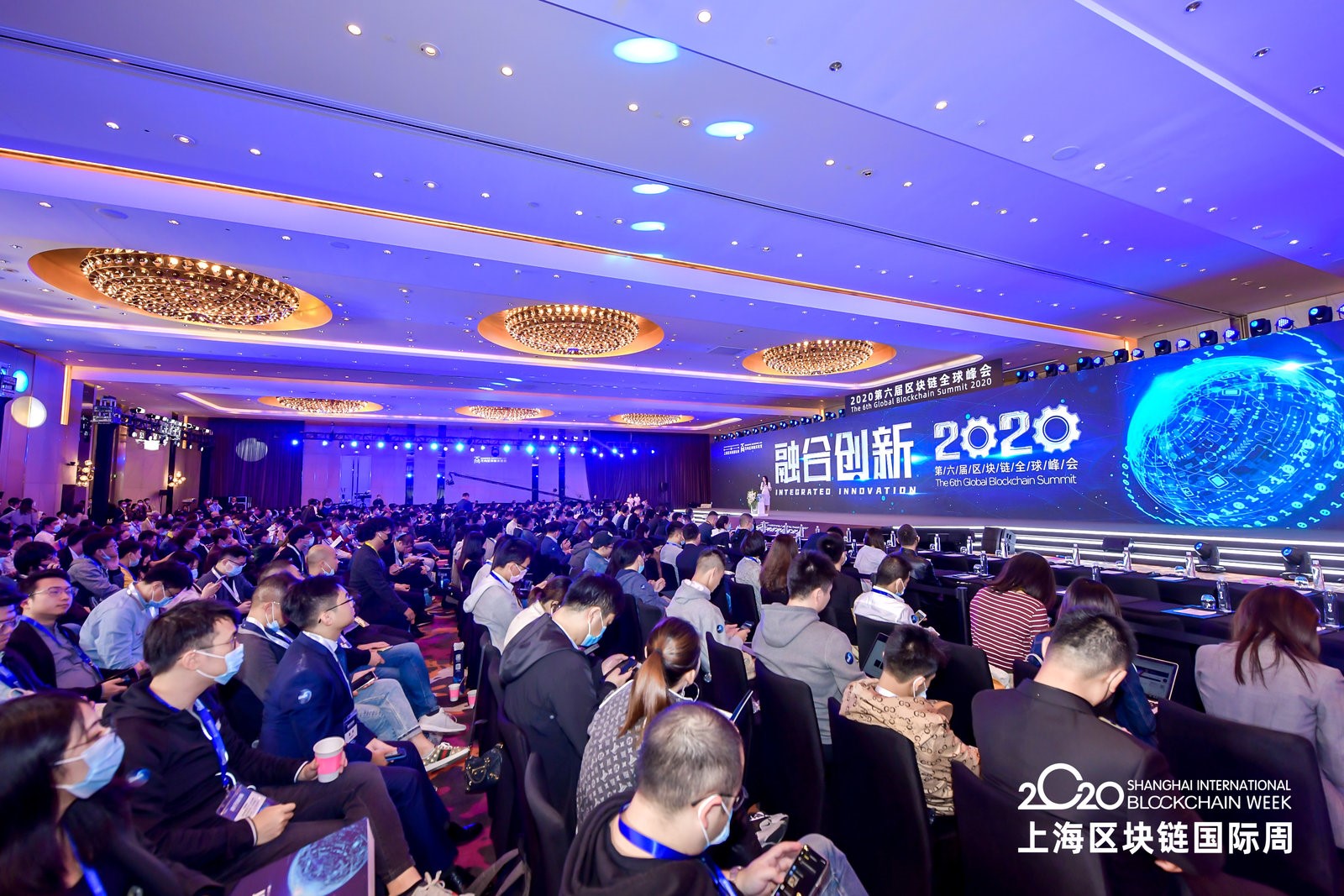 WXBC hopes to create new partnerships between China and Singapore to accelerate the development of new technologies

Enhancing cybersecurity resiliency
As cybercrimes become increasingly sophisticated in today's digital world, cybersecurity is more critical than ever before. Enter Group-IB, an experienced cybersecurity company that's protecting over 450 enterprises in 60 countries. It is developing the PDD Cyberpolygon Sandzone in collaboration with SIT, poising PDD to become a "living lab" for new cybersecurity-related ideas to be tested and implemented.

With Group-IB applying its in-depth knowledge about real-life attacks on the networks of ordinary users and enterprises, this platform will be available for both individuals and businesses to utilise. The centralised cybersecurity system will allow for the stress testing of applications, solutions and even systems against cyberthreats. Developers can also look forward to testing and refining the robustness of cybersecurity solutions on the platform. This is beneficial to entities that may lack sufficient resources to carry out such tests, such as start-ups and early stage businesses.

As an exemplification of the PDD Cyberpolygon Sandzone's collaborative spirit, ideas generated on this platform will also be available to the community. For example, developers of smart city solutions can utilise data on the platform to identify potential vulnerabilities and therefore design better solutions.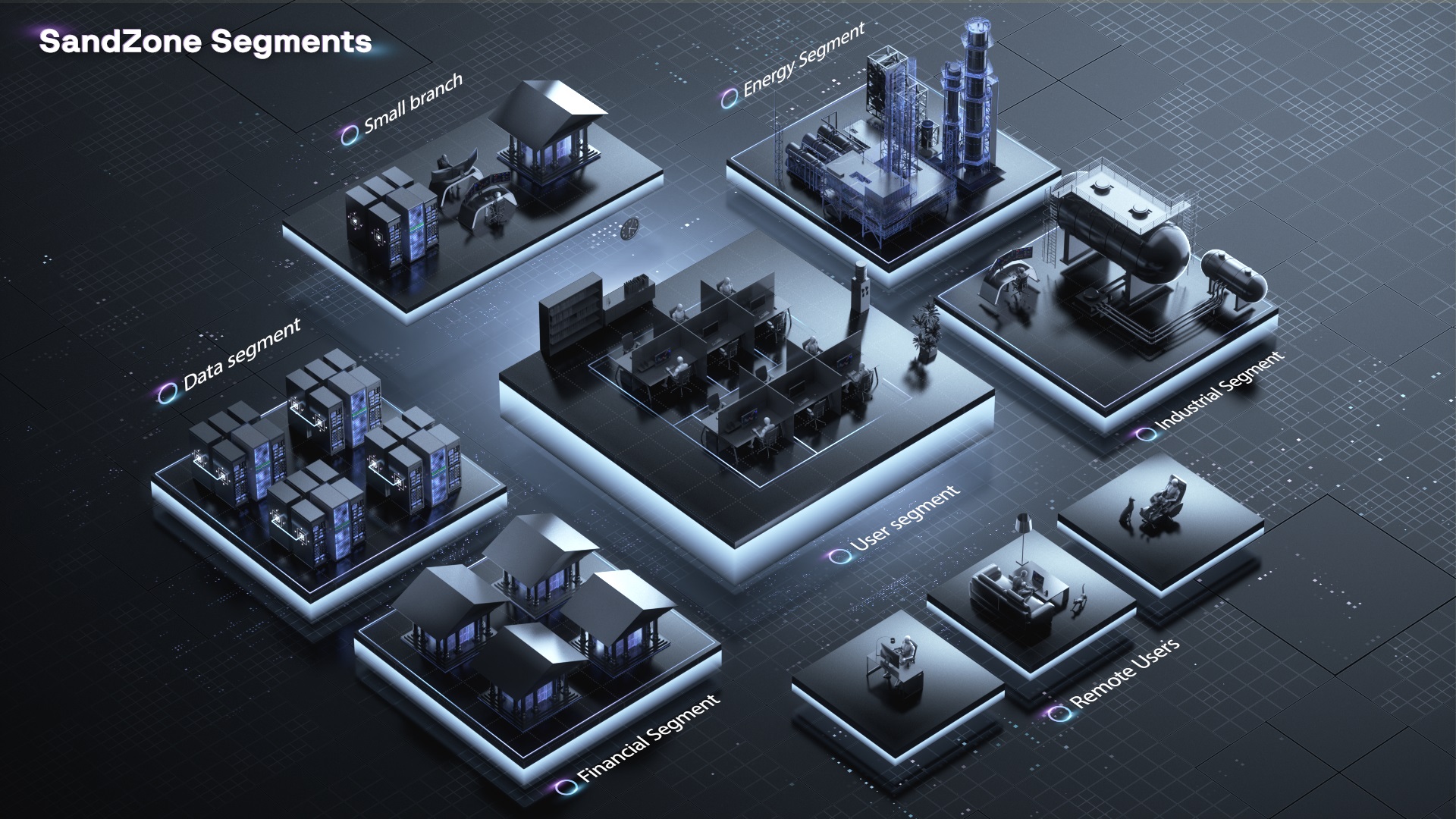 The architecture of the PDD Cyberpolygon Sandzone. Photo credit: Group-IB
PDD's ecosystem looks set to grow even more, what with leading names establishing a foothold at the smart district. Read more about the other key players like SIT and industry associations who are joining PDD's network.