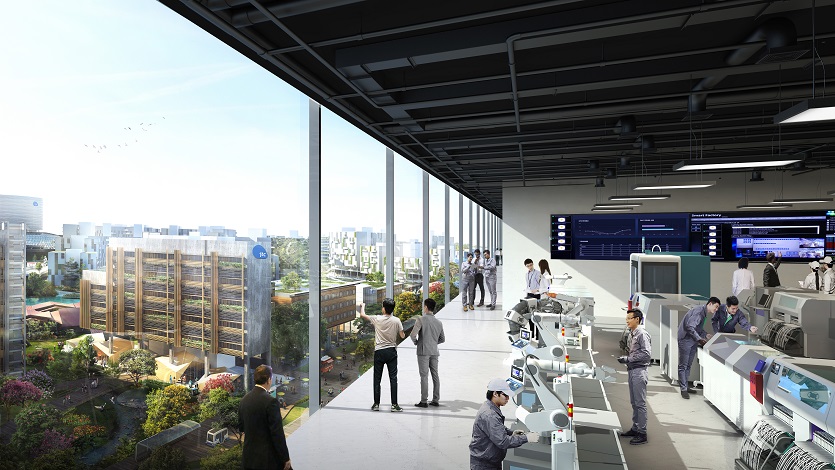 The manufacturing sector is a key pillar of Singapore's economy. It contributes about 21%, or $106 billion of the country's total Gross Domestic Product, and employs close to half a million workers.
Globally, manufacturing is changing. Through digitalisation and automation, manufacturing in the age of Industry 4.0 will become smarter and more advanced. For Singapore to maintain its competitive edge, it needs to be agile and adapt accordingly.

Which is why Manufacturing 2030, a 10-year roadmap to further grow the sector by 50%, is in motion. It emphasises the importance of the sector, what with some sub-sectors, such as biomedical electronics and precision engineering, becoming "bright spots" of the economy during the COVID-19 pandemic.

"Beyond the 50% increase in value, we want to see a greater proportion of our manufacturing going into advanced manufacturing, where the competition is not based on cost but based on the intellectual property that we can generate, the quality of the products and the precision that we can provide for the sector," said Minister for Trade and Industry Mr Chan Chun Sing.

In addition to government measures that attract world-renowned players to anchor their operations in Singapore, efforts to nurture the advanced manufacturing capabilities of local companies will also be increased as part of the plan.

Spread over 600 hectares, Jurong Innovation District (JID) is where the action will take place. Here are five things to know about the advanced manufacturing hub that will fuel the growth of Singapore's industries:
A vibrant ecosystem awaits at this one-stop hub
The advanced manufacturing value chain looks set to thrive at JID, thanks to an ecosystem that spurs innovation. Research institutes, training providers, technology experts and advanced manufacturers are in one convenient spot, making collaborations that much easier.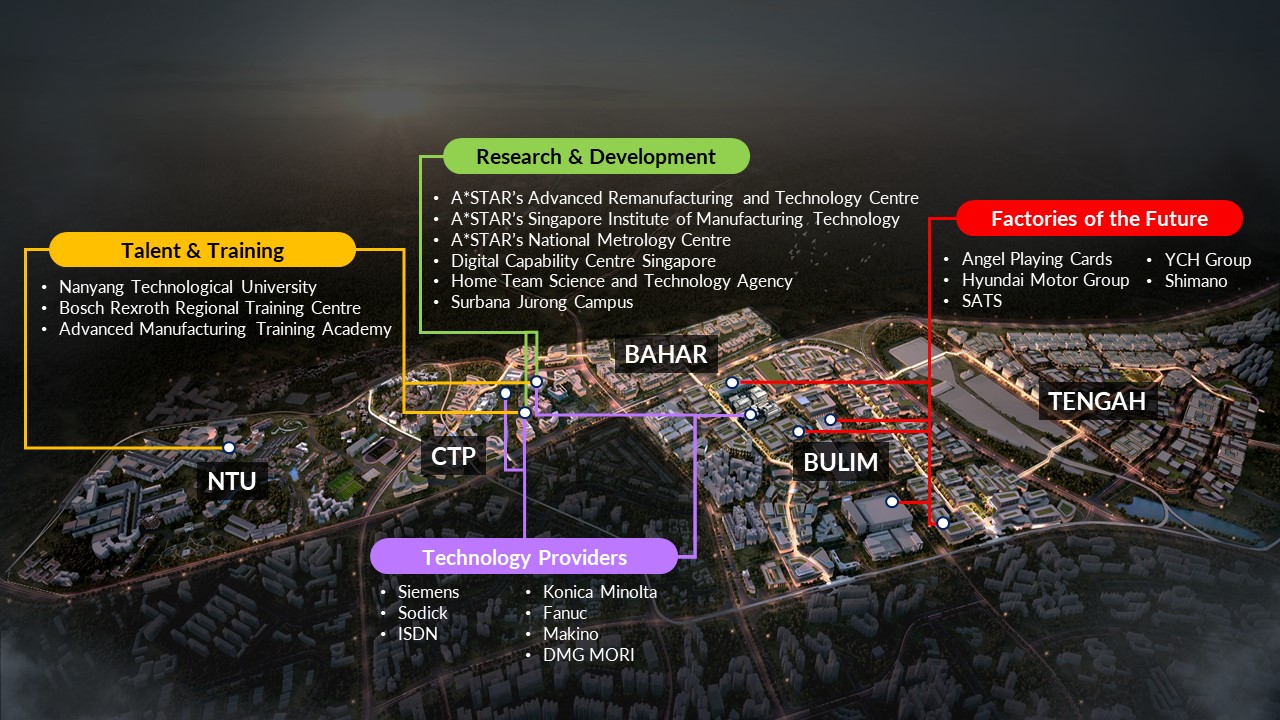 These are some of the names that are already part of the district's extensive network: the Advanced Remanufacturing Training Centre (ARTC), Singapore Institute of Manufacturing Technology (SIMTech) and National Metrology Centre (NMC) will facilitate R&D functions, while industry leaders such as Makino and Siemens support the adoption of advanced manufacturing technologies.

Big-name manufacturers like Hyundai Motor Group and Shimano are also setting up cutting-edge Factories of the Future in JID, solidifying Singapore's reputation as a hub for excellence.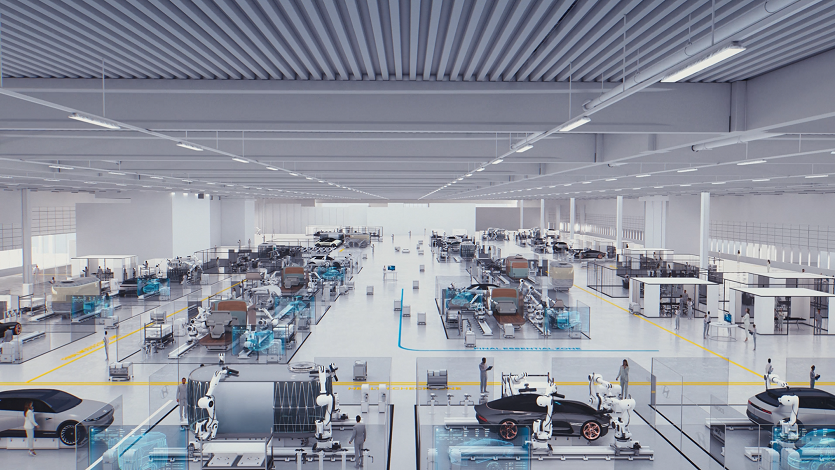 Photo: Hyundai Motor Group
The learning doesn't stop at JID
Knowledge is power. And at JID, you are surrounded by it. For starters, Nanyang Technological University (NTU) is located within its ecosystem. Placed 13th globally in 2020's QS World University Rankings, the world-class academic and research institution is home to 33,000 undergraduate and postgraduate students. This means a pool of talent is always within reach.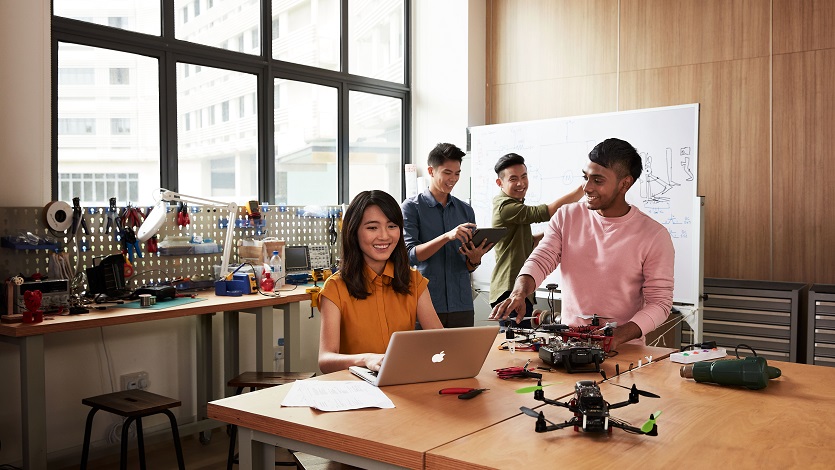 Photo: Nanyang Technological University, Singapore
JID is also where companies and their workforce can acquire emerging skill sets to aid in their transformation. Whether upskilling at the Advanced Manufacturing Training Academy (AMTA) or developing proof-of-concept solutions at the Bosch Rexroth Regional Training Centre (BRRTC), JID helps companies build their resilience for the future.

''Advanced manufacturing demands skills that are complex and cross-functional. By locating in JID where the latest advanced manufacturing activities are taking place, we hope to contribute our engineering expertise to meet this changing demand in the manufacturing workforce,'' explained Miguel Gunawan, president and CEO, Bosch Rexroth ASEAN and Oceania.
The possibilities are endless at Singapore's largest living lab
From building capabilities to commercialising solutions, the district has been designed as a living lab that bolsters test-bedding efforts for upcoming technologies. There's the Centre of Excellence for Testing & Research of Autonomous Vehicles - NTU (CETRAN), which is the region's first test centre to develop the standards for autonomous vehicle deployment. 5G trials are also underway at JID to study its application in manufacturing.

Go the distance with an underground logistics network
When completed, an extensive underground district logistics network (DLN) will enhance the efficiency of freight movement in JID. The first of its kind in Singapore, the DLN will boast Automatic Guided Vehicles (AGVs) that run on underground routes to deliver goods to the doorsteps of businesses.

The advantages of having a below-ground DLN are manyfold — not only does it reduce congestion on the roads, it also frees up space above-ground for more public spaces and amenities that benefit the community.
Making your way around JID will be a walk in the park – literally
JID will look nothing like your typical manufacturing estate. In fact, you'll find plenty of lush greenery existing in perfect harmony with state-of-the-art infrastructure. These picturesque pockets of green spaces, such as the Jurong Eco-Garden and Bulim Park, bring communities together in a work environment unlike any other.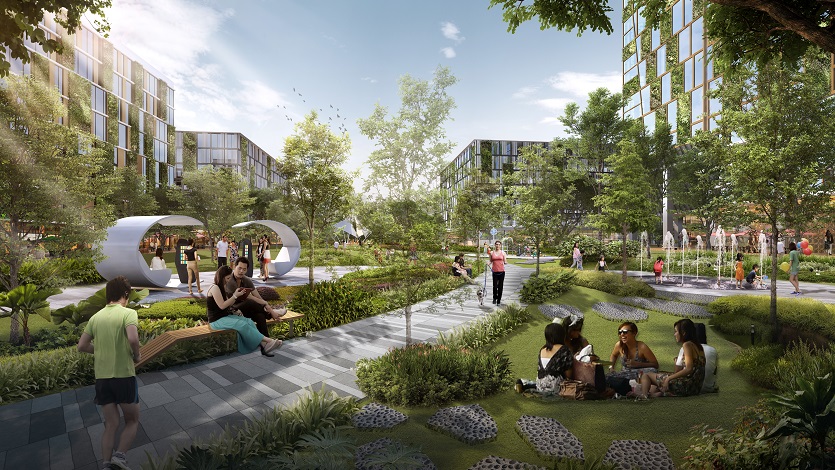 Artist's impression of Bulim Park

Another standout feature of JID? An 11 km-long Sky Corridor that connects the whole district, serving as a transportation artery for pedestrians, cyclists and autonomous shuttles to reach all corners of the estate.

"JID represents how we keep improving Singapore – adapting and transforming to ensure we continue to thrive and create good new jobs, and constantly upgrading our living environment so we create the best home for everyone," said Senior Minister and Coordinating Minister for Social Policies, Mr Tharman Shanmugaratnam, at the launch of the JID masterplan exhibition in 2019. "As the district continues to develop, we will stay true to its name – innovating in technology and skills, in sustainability and in lifestyle offerings."